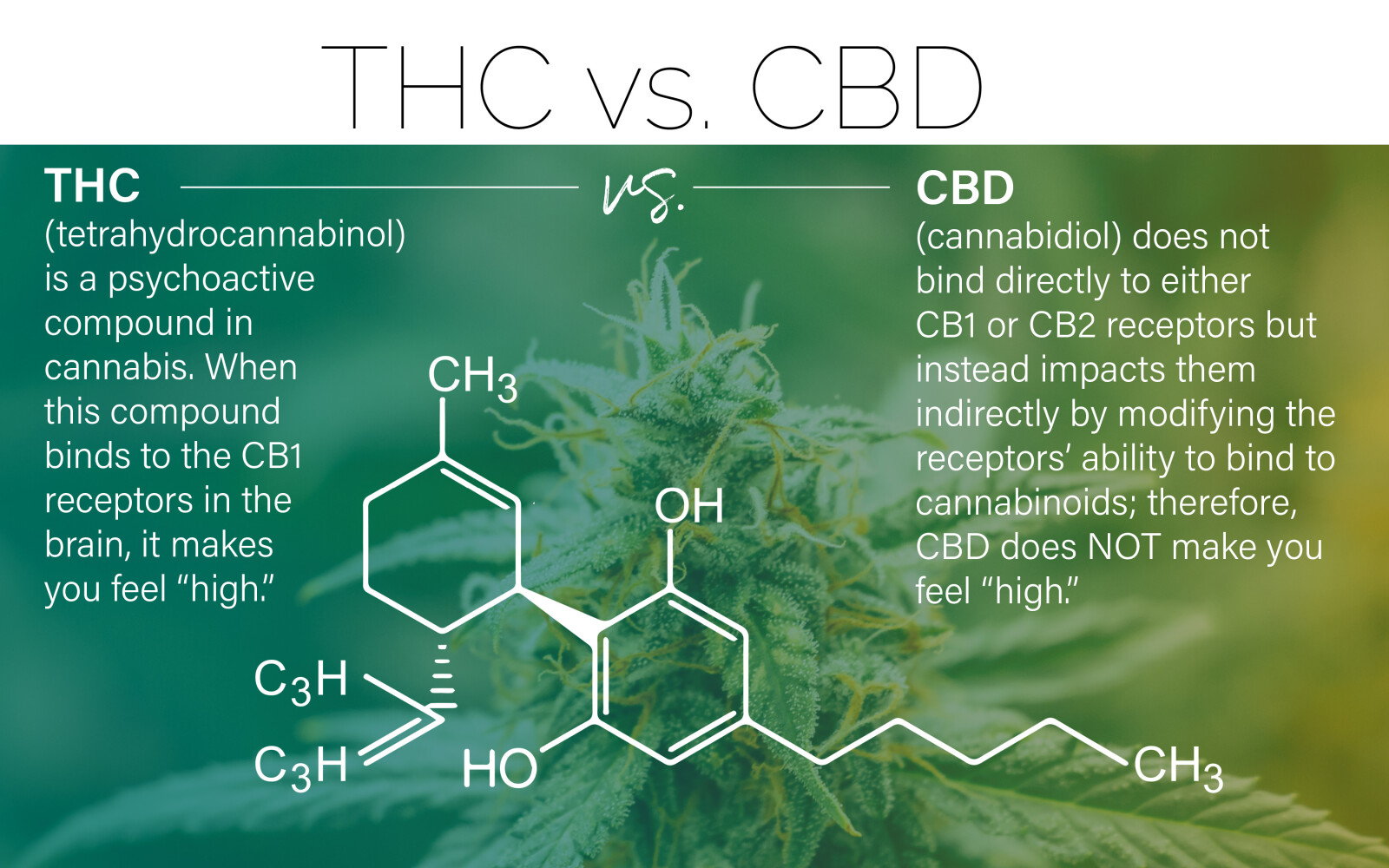 CBD is a hot topic right now with signs for "CBD HERE" on every corner. You can find it at most gas stations and a myriad of other places. So why would you choose to use CBD in the first place?
The research on the benefits of CBD are at the very early stages. There have been many personal reports about CBD assisting with reducing anxiety, pain, helping with ADHD symptoms, etc. There have been minimal studies done because CBD was only downgraded to a Schedule V controlled substance in July 2018. Meaning that it has some benefits and the potential for abuse is low.
The Hemp Farming Act of 2018 was passed that legalized hemp farming. In this act, the term 'hemp' means the plant Cannabis sativa L. and any part of that plant, including the seeds thereof and all derivatives, extracts, cannabinoids, isomers, acids, salts, and salts of isomers, whether growing or not, with a delta-9 tetrahydrocannabinol concentration (THC) of not more than 0.3 percent on a dry weight basis.
Interestingly, a pharmaceutical company released a drug called Epidiolex which was approved by the Food and Drug Administration (FDA) in June 2018. This drug is being used to treat seizures in children over the age of 2 and adults.
There's a couple of important points from my research about CBD that I want to pass on to you. As you do your own research on the potential benefits of CBD, investigate where to buy it if you choose to do so! The FDA doesn't regulate hemp production, it only regulates what is on the label of the product you are purchasing.
There have been many companies issued warning letters from the FDA for false claims on their product labels.
Check out that list here!
CBD products can be labeled full-spectrum, broad spectrum, isolate or smart spectrum. Full spectrum products use the whole plant and therefor may contain up to .3% THC. This is important to know if you are in a position where drug testing may occur. A CBD isolate does not contain any THC, however it also lacks the terpenes that give the CBD the full effect. Smart Spectrum is a CBD isolate that is combined with the terpenes found in Young Living Essential Oils to give it the full effect. It can be very confusing to look at all these different types, so grab a copy of
my free quick reference guide to CBD here.
Always talk to your doctor about starting a new protocol like CBD. It can affect the ability for the body to process other prescription drugs, so it's important to know how to use it to ensure the efficacy of other prescriptions you may be taking.
Because there are so many companies selling CBD, it's very important that you do the research to know what is in their products! Find out if they test their soil
(
hemp is a natural
phytoremediator
– meaning it naturally pulls toxins from the soil), find out if they use pesticides, find out if they have a quality assurance testing on their products. There are very little known side effects of CBD, however, some people have reported side effects that could be related to other things that are in the CBD product they used.
Do you use CBD already? Click on the comments button at the top of this article and let me know what you have found beneficial about it!