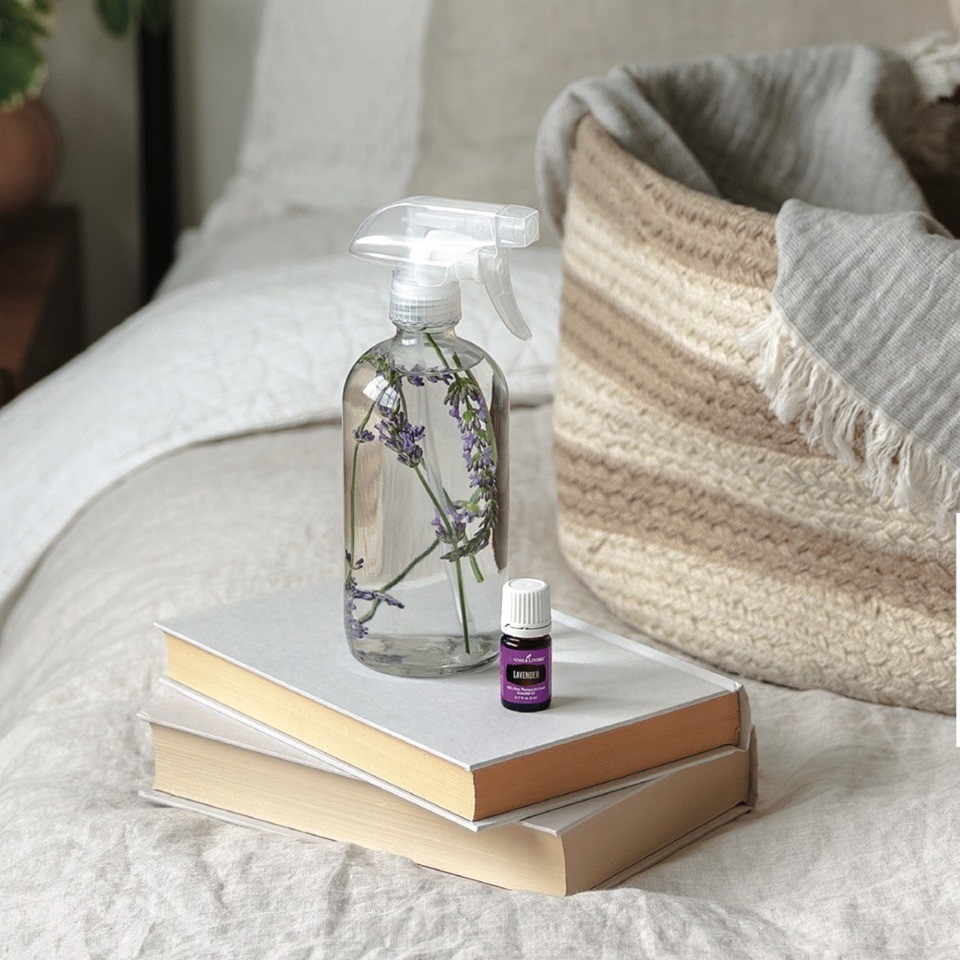 Lavender Linen Spray. Freshen closets, bedding, cars, and more with this calming scent.
Ingredients:
10 drops Lavender essential oil
2 tablespoons witch hazel
6 tablespoons water
Directions:
1. Combine witch hazel and Lavender in a small glass spray bottle and shake together for about 30 seconds.
2. Add water and shake for another 30 seconds.
3. Spray lightly on fabrics that need refreshing.